Specials
Product Information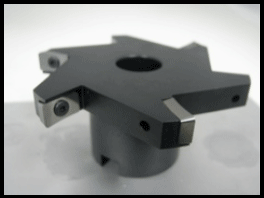 Specials
Mil-Tec has excellent resources in place to build special cutters. Our factory in Lehigh Acres, Fl. has state of the art 5 CNC axis machining centers. We can design and build custom cutter bodies which feature our carbide inserts in two to three weeks. In certain emergency situations, deliveries as short as 10 days are possible.
Specials featuring Freedom Cutter Inserts.
Specials featuring HV High Velocity Inserts.

For additional technical and application information concerning Mil-Tec Special Cutters, please contact Mil-Tec at 800-564-5832 or e-mail at sales@miltecusa.com.